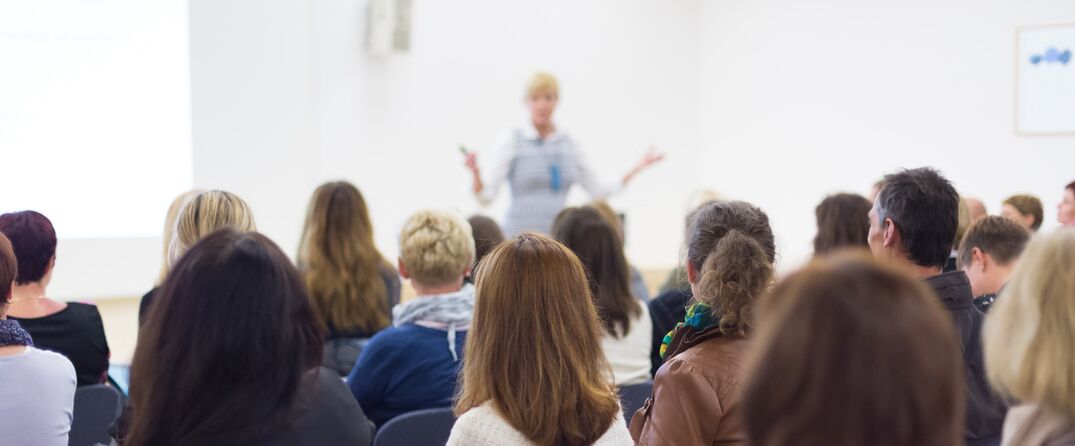 Mastering rhetorical and presentation techniques
Mountains of rhetoric training and tools! Inspiring! Networking! Sharing of experience! Results directly after training!
Rhetoric training with conviction and consolidation. You get a unique opportunity to train your oral communication to become intelligible and trustworthy in your verbal exchanges, discussions and presentations. Tools are carefully chosen to give the best results.
Who is this training aimed at?
The training is aimed at those who realise how important and valuable human expression is in the social and communicative context: presentations, meetings, argumentation, discussions etc.
What do you learn?
Taking the floor and influencing. Mastering the art of the pause. Talking clearly. Adapting to target group! Stressing strongly. Keeping the main thread. Body language. Ethos. Logos. Pathos. Speech tools. Handling master suppression techniques. The secret behind gestures - and much more.
---
Participant Anna Harr speaks about rhetoric training
Thanks for a wonderful training! I have just had my first big meeting since the training. I got a lot of pleasure out of the gestures and was really aware of what I was doing. Made me feel more confident than I had expected!
Regards Anna Harr, Controller Strategic Sourcing at PartnerTech AB
What other participants are saying
The training gets a good 9/10 and the trainer gets a 10/10! The tools really help personality development. Many useful work tips. Mats Gustafsson, Toyota Financial Services
The best thing was that in one day, we delivered so many short presentations and got direct feedback on them. Anna Källman, Atlas Copco Drills AB
Nina created a good atmosphere. She is really capable, clear and gives feedback in a constructive way. Clear and straight to the point! MANY THANKS! Michaela Rogersten
---
TRAINING PROGRAMME
DAY 1
From good to brilliant speaker! Set a final goal for your training and development.
Spellbind immediately. First impressions, take in the room in 3 seconds! Staging to make an impact
No more embarrassing or wasted silences - learn to master all art-of-the-pause subtleties.
Adapting what you say to target group. What's in it for them? Get tips on how to tailor your message for the audience.
Are you lacking structure? Learn the indispensable structure of rhetoric which forms the thread of what you say.
The art of arguing - taking on-board the rhetorical check-list for your argumentation: ethos, logos and pathos.
Visualise and act out! With rhetorical figures of speech, you simplify the message and make it understandable for your audience.
Reflection and summary
The day finishes at 16.30
DAY 2 - TRAINING PROGRAMME
Practice strong body language techniques: posture, gestures and body positions that reinforce the message and attitudes.
Tough messages and inspiring information. Learn two new ways to express yourself, openly and assertively. Two ways that help when you need to communicate difficult decisions or create inspiration and openness.
Adopt simple voice techniques such as varying strength and emphasis on key and value words.
Mimicry and eye language. Your mimicry and eye contact can lower or raise interest in what you say. Learn to discover the differences!
Charisma killing tics! Do you have confidence killing tics? Become aware of them to get rid of them.
Reflection, summary and diploma awards ceremony.
The day finishes at 16.30
---
You get personal, challenging and developmental rhetoric coaching!
As a participant during the training, you get individual feedback on your presentations that is personal, challenging and developmental. You are videoed on two occasions with a follow-up analysis and constructive feedback.
For questions on training and what's on offer, please contact Nina Buchaus nina@creviretorik.se, tel: +46 (0)70-632 21 92
---